At Home Personal Training - We Come To You!
Transform your physique with our personal training at home package. Your designated at home personal trainer will come to you, with all the equipment you need to reach your goal. Your at home personal trainer will put you through bespoke training sessions that have been designed to help you reach your goals in the fastest and safest way possible.
Client Reviews
Would highly recommend to anyone.
I knew I was losing weight but didn't realise how much my figure had changed until I finally got around to taking an updated progress picture!
I was 150 KG when I first started training. Even though I wanted to lose weight, I couldn't. I just had no motivation and I had no idea what to do. Thanks to my trainers support and encouragement, exercise became part of my daily routine. Thanks to my personal training sessions and expert nutritional advice provided, I am now 110kg!
The results still shock me every time I look in the mirror. I can't thank the PT2Home team enough!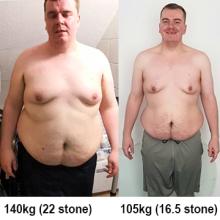 As I didn't have the confidence to go to a gym,(I was very overweight and worried about judgement) I found PT2Home on Google. I knew I had the motivation but I lacked the knowledge on how to train correctly or where to start with my diet. My PT2Home trainer was Fantastic. They reassured me and helped me set achievable goals(there were times I doubted it), not only did they help me with training and dietary information, they were always on hand to help with any questions or issues I've had. PT2Home has been there every step of the way during my journey which I continue a whole 5 stone lighter (4 months in). My trainer has also given me the knowledge I previously lacked. I now have much more energy and more importantly much more confidence. I can't begin to thank PT2Home enough!
Thanks to my trainer's advice, knowledge and drive, I have received results I've dreamed of whilst being able to do exercises I have never been able to do before.
After years of struggling with weight loss and training, the help from PT2Home has finally enabled me to get the results I've wanted for so long. Could recommend PT2Home to anyone as friendly, motivated, and focussed Personal Trainers who are as keen to see you get results as you are.
Amazing service - would highly recommend!
What are the benefits of getting personal training at home?

Personal Training at Home Is Private And A Lot More Focused
If you feel anxious to train at a gym in front of strangers, don't worry because you're not alone. The truth is, training around people you don't know can be challenging, especially if you're new and everything still feels awkward and foreign.
Having a personal trainer that comes to your home is fantastic because it offers you the benefit of privacy. You don't have to worry about what others might think, and your personal trainer can focus entirely on you.

Personal Training At Home Is Time-Saving and Convenient
Gone are the days of fighting busy traffic after work, or having to wake up hours earlier before work to get to a gym, our personal trainers come to you. This saves you time and money you would otherwise spend on a commute.
Have a child? You now no longer need to worry about child care either!

You Have Fewer Excuses To Skip Workouts
Let's face it:
We all feel a bit lazy from time to time, and that's okay. But, it's essential to work through the occasional lack of motivation.
One fantastic way to overcome this obstacle is to be held accountable. With in-home personal training, the accountability factor is strong because you have fewer excuses to miss workouts. Typical reasons like lack of time, being stuck in traffic, and not having anyone watch after your kids don't pass and you have to go through it.
While it may seem daunting at first, the long-term results are well worth it.

You Can Get Support You On Many Levels, Not Just The Training Aspect
A fantastic benefit of having a personal trainer that comes to you is that your training sessions are a lot more focused. Since your personal trainer won't have to deal with typical gym distractions, and people hogging equipment they want to use with you, you can now get the most out of your sessions.
More importantly, your trainer gets to see some of your living environment, and they can help you design it to fit your goals better. For example, they can give you practical recommendations for what foods you may want to remove from your kitchen and what to get instead.

Personal Training At Home Is Not Intimidating
No more getting stared at by meatheads at the gym. Getting personal training at home is a lot more relaxed, and you don't have to feel anxious, especially if you're a beginner.
You're at home. It's your domain. The whole experience is much more fulfilling, and you feel a lot more motivated to push yourself and try new things.

We Can Bring The Equipment You Need
Our in-home personal trainers can bring all the necessary equipment to your home. This allows them to put together an effective program ensuring you have all of the equipment you need to make it happen.
This perk is fantastic because it helps you train more effectively and save money on home training equipment.
What do we do?
- We send expert personal trainers to your home and deliver results-driven workouts tailored to your individual goals.
- We make working out as hassle-free as possible.
- We will help you find a nutrition plan that is sustainable and easy to fit into your day to day life.
- We do all of this at a time that suits you best. If you're an early bird and want to get a session in before work to feel energised for the rest of the day, or you prefer an evening session after a tough day, we will facilitate this to ensure that working out as convenient as possible.
What Our At Home Personal Training Includes
We offer packages of either 1, 2 or 3 sessions a week for a month. You have the choice of 30 minutes or 1-hour sessions. Each package includes:
1 to 1 Personal Training Sessions
Your personal trainer will put you through 1 to 1, bespoke sessions that they have programmed to help you reach your goals in the fastest way possible.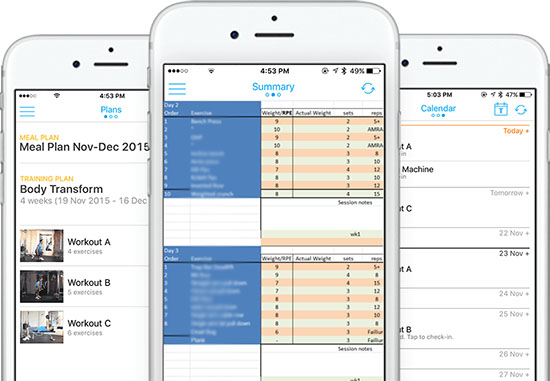 A workout plan for in-between sessions
Every exercise in the programme has a video demonstration, so that you are confident to follow it on your own.
Nutrition Guidance
Your personal trainer will teach you how to monitor your food and drink consumption to ensure you are on the right track to reaching your goals, whilst still getting to eat your favourite foods
7 days a week text support
If you need extra guidance on your workouts and diet, your trainer is available to support you 7 days a week via text. All of our personal trainers have years of experience working with clients to help shed pounds, tone up, and increase strength. Furthermore, they are all qualified to personal training Level 3 standards.
Guaranteed results or your money back
We are so confident that you will get results following our guidance, that we offer 100% money-back guaranteed results, as long as our advice has been fully followed throughout the package.
Your own dedicated personal trainer
Taking your preference into consideration, you will be allocated a trainer who will get to know you, your goals, and motivations in order to develop the most effective and personalised workout programme. They will carry out the package with you, with the equipment you have available, and be your port of call should you have any questions or require support. All of our personal trainers have years of experience working with clients to help shed pounds, tone up, and increase strength. Furthermore they are all qualified to Level 3, and First Aid trained.