ABOUT PT2HOME
PT2Home offers at home personal training and outdoor personal training across the UK. Making one to one and group personal training sessions accessible for everybody. We have both male and female personal trainers on hand to help you reach your goals.
Our personal trainers bring their equipment and expertise directly to you, so you are able to easily fit exercise in around your work, study, commuting and family commitments - making weight loss, toning up and improving your fitness as convenient and hassle free as possible.
Meet our personal trainers
You can be rest assured that all our personal trainers are friendly, approachable and professional, as well as fully qualified, insured and first aid trained.

Our personal trainers are on hand to help you achieve your fitness goals in the comfort of your home, outdoor space, or online
KRIS
Kris' mission is to help you to achieve your goals and become the best version of yourself. Through nutrition, movement, and mindset development, Kris' positive, personalised approach to wellbeing is aimed at enabling you to thrive. She'll help you to increase your self-confidence, nurture your relationship with food and exercise, and implement life-long changes for better health and happiness.
Specialising in:
Behaviour change
Sustainable fat loss
Enjoyable exercise
Mindset management
SARAH
Sarah has a ton of experience helping people lose that stubborn body fat. Due to playing football at a professional level, Sarah also has the knowledge of sport-specific conditioning to help you improve your fitness.
Specialising in:
Fat Reduction/Weight Loss
Muscle Building
Toning up
Muscle Building
Strength and Conditioning
Client Review:
"Our sessions are mixed and always leave me feeling better about myself not only physically but mentally too."
Andrea
TOM
Tom has experience training individuals and groups with a variety of personal targets including weight loss, toning, strength training and muscle building.
Specialising in:
Weight Loss/Toning
Transformations
Muscle Building/Strength
General Fitness
Client Review:
"Tom has been the catalyst for a positive change in my approach to health and fitness. The results I'm seeing continue to come thick and fast."
Matt
SOPHIE
Lose weight, improve your fitness, and tone up with the help of our personal trainer & professional dancer Sophie
Specialising in:
Weight Loss/Toning
Transformations
Sports Training
General Fitness
Client Review:
"Sophie from PT2Home is a very professional personal trainer and a lovely girl. Really enjoy my sessions with her!"
Carol
LAURA
Whether it's weight loss, muscle tone or general fitness that you're after, Laura will tailor make your workouts, in order to help you achieve your goals. This, combined with her positive attitude and passion for all things health and fitness make her sessions both fun and challenging.
Specialising in:
Weight Loss/Toning
Transformations
General Fitness
KATIE
Katie's extensive knowledge of training allows her to adapt her client's sessions to ensure they are working to reach their individual goals. She also clearly explains everything to ensure you can sustainably maintain your results, long-term.
Specialising in:
Weight Loss/Toning
Transformations
Sports Training
General Fitness
Client Review:
"I really love my sessions with Katie. I can already tell I'm a lot fitter and stronger. She pitches the level of difficulty perfectly and I enjoy the challenge of each session."
Fiona
SHANE
As well as being a personal trainer, Shane is a also professional MMA fighter & sports science graduate. He is able to utilise his knowledge and passion to help you achieve your goals. His aim is to inspire others by sharing his personal experiences & knowledge to help develop others.
Specialising in:
Fat Reduction/Weight Loss
Muscle Building
Toning up
Muscle Building
Strength and Conditioning
Boxing & Kickboxing
MMA
Self Defence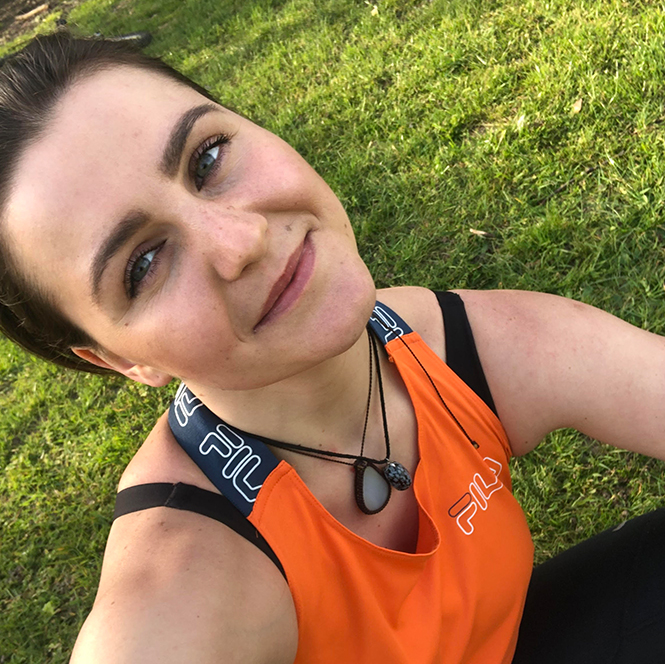 ROKSANA

Whether your goal is to drop body fat, get your endorphins through the roof from full-body dynamic exercises, or to become the strongest version of yourself through weight training, then Roksana is here to help! She is fully dedicated and passionate about her mission to help as many people as possible to reach their fitness and physique goals
Specialising in:
Fat Reduction/Weight Loss
Muscle Building
Toning up
Full Body Transformations